Royalniss Entertainment presents Ras Shiloh plus Bobby Tenna and Broken Silence Sound tomorrow night in Fairfax, CA @ 19 Broadway Bar & Nightclub.
Please show your support. Only Bay Area play! P.S. If your in the Santa Cruz Area he will be playing Moe's Alley tonight! 10.24.13
www.facebook.com/royalnissEnt
Bless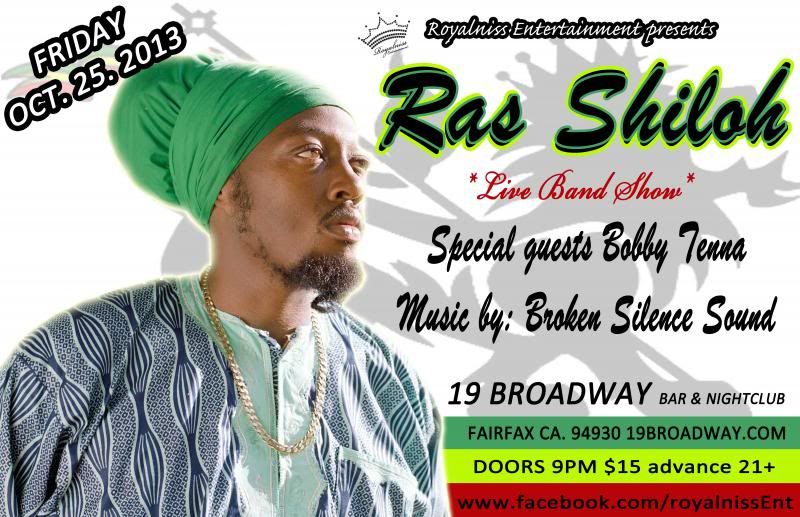 Edited 1 time(s). Last edit at 10/24/2013 10:40PM by royalniss.